Turning on subtitles/closed captioning varies slightly depending on how you are watching videos. Note that subtitles may not be available on all videos so if you do not see the options described below, it is because there are no subtitles available for that video. Conversely, if you see subtitles and do not have the option to turn them off, that is because they are part of the video itself and cannot be disabled.
Computer / Desktop Browser
If subtitles are available, you can select the CC icon in the lower right corner of the player and choose a language: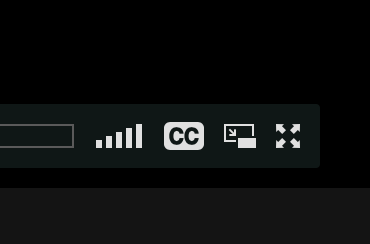 iOS & Android App
If subtitles are available, you can tap the subtitles icon on the bottom right corner of the player and select the language of choice: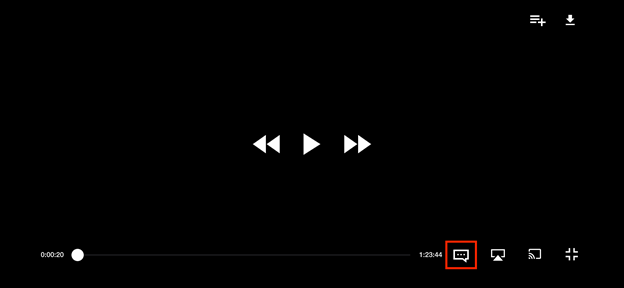 tvOS
Load the video.
Swipe down on the touch surface on your remote.
If available, the subtitle option will appear and a list of the subtitles available will appear below it.
Select the subtitle option.
Roku
Press the Home button on the Roku remote.
Scroll to the Settings option and select it.
Scroll to the Accessibilityoption and select it.
Select Captions Mode and select your preferred subtitle mode.
Amazon Fire Devices
Select a video to watch and start playback.
Press the Menu
Select Turn Subtitles On.
Press Menu again to go back to the video.