Here's how you can subscribe:
Click here to head directly to the subscription sign up page
Select the payment plan you wish to choose (Monthly or Annual)
​
Click "Log In" and log in with your UP Faith & Family credentials ​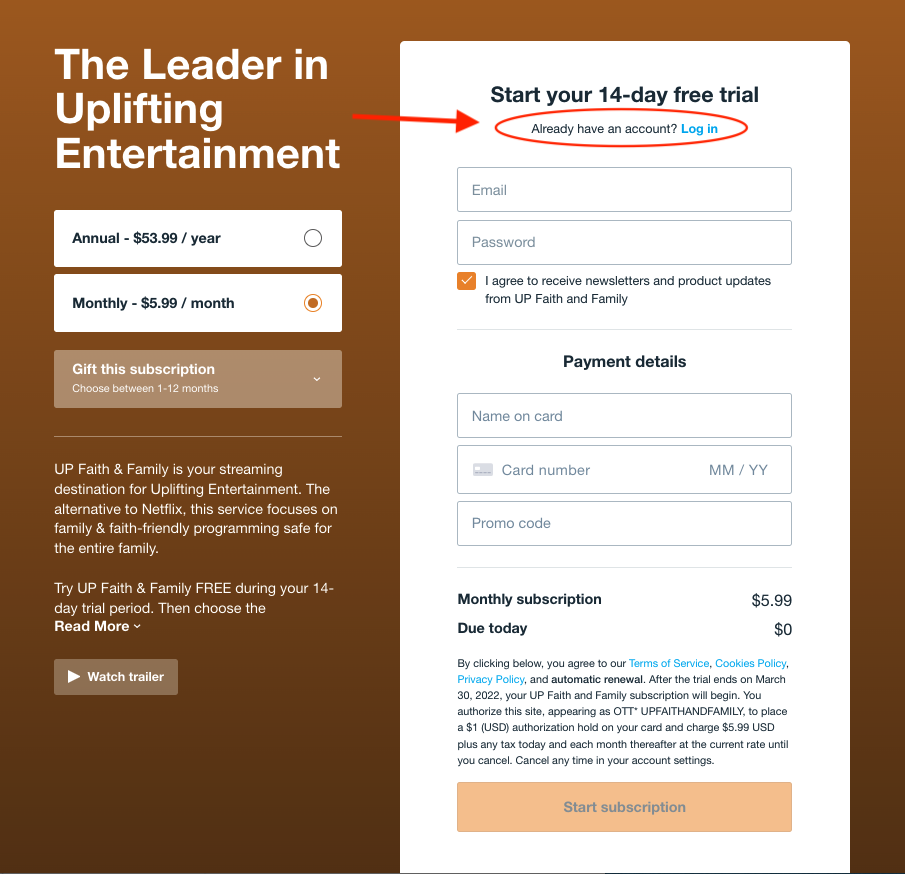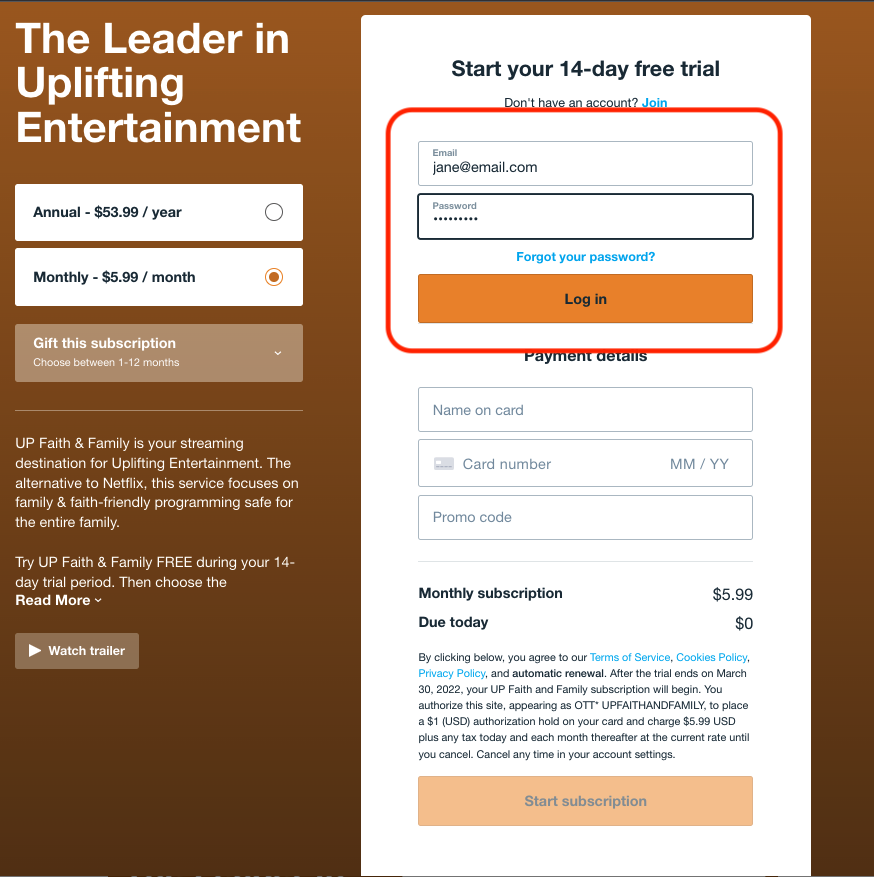 ​
● Enter your payment information. We accept Visa, Mastercard, and American Express credit/debit cards.​ Make sure you include your Expiration Date, CVC and Postcode. Once your info is filled out click "Start subscription".
​​​​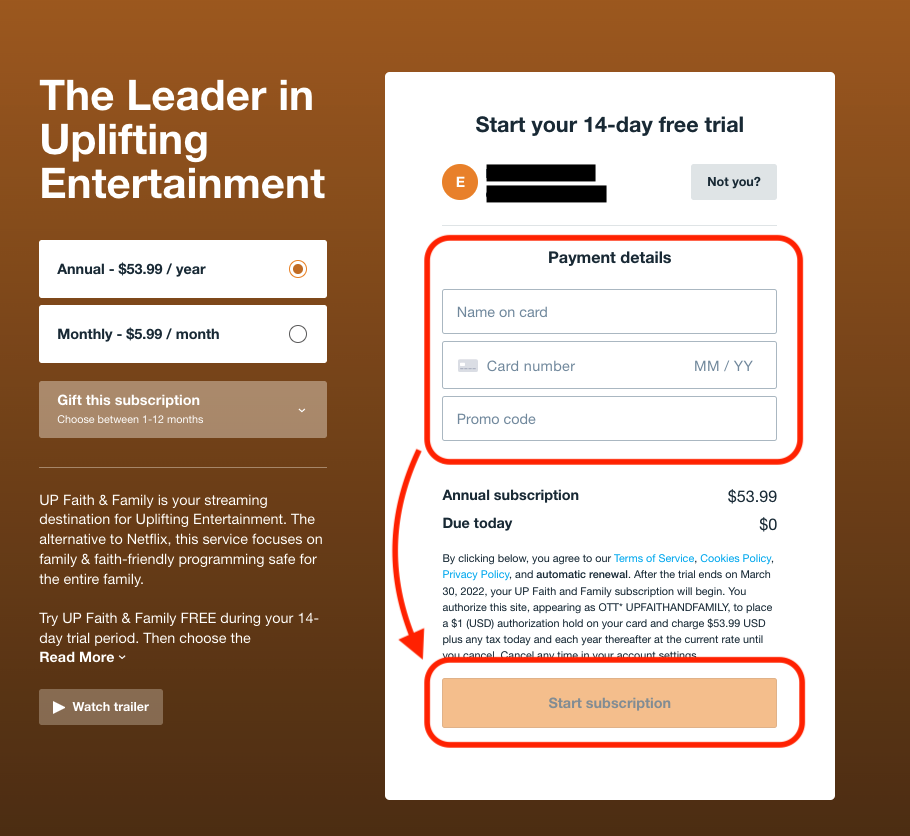 *You will see this message when you click "Start subscription"*
Click "Start subscription" again to continue with the subscription process.​
Once your payment goes through, you'll be all set! A confirmation email will be sent to your account and you'll be able to sign in.