How do I update my UP Faith & Family app on my Samsung TV?
To update your UP Faith & Family app, please follow the steps below:
1)

Press the Smart Hub button
2)

Select Featured
Apps that can be updated are indicated by a small white arrow in a blue circle.
3)

Navigate to an App that needs updating, then press and hold the Enter button until a sub menu appears
4)

Select Update apps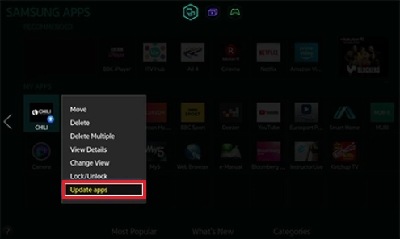 5)

Click Select All
6)

Select Update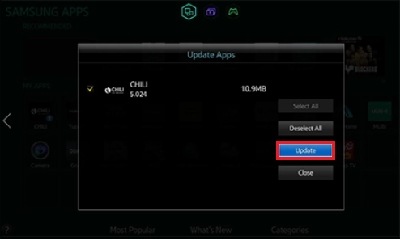 Any apps with an available update will begin updating. This is indicated by a progress bar on the apps screen.